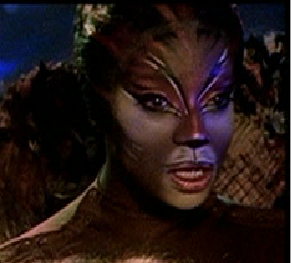 A role created especially for
Femi Taylor
in the 1998 film, Exotica is brown and similar in general appearance to
Cassandra
. However, she is rarely caught by the camera, and arguably the most minor role in the film.
Portrayal
Edit
Exotica is portrayed by Femi Taylor in the 1998 film.
Ad blocker interference detected!
Wikia is a free-to-use site that makes money from advertising. We have a modified experience for viewers using ad blockers

Wikia is not accessible if you've made further modifications. Remove the custom ad blocker rule(s) and the page will load as expected.